We Implement Strict Health Safety & Sanitization Procedures For Every Service
Traveling with Asia Car Service, you receive the highest degree of care possible to assure your well-being while in Asia.  Our comprehensive process provides the safest service environment for you, your clients or your family, and has earned the approval of the China CDC in Guangzhou in an April 2020 CDC-conducted meeting for leading hospitality, travel and transportation enterprises. 
Drivers checked daily for normal temperature and health
Drivers always operate wearing protective face masks and gloves
Drivers always sanitize hands before and after each service
Minivans are equipped with floor-to-ceiling clear plastic partitions to separate driver & passenger airspace (subject to availability – see details)
Vehicles are thoroughly disinfected before and after each service
Passengers are provided hydroalcohol hand sanitizer (>70% alcohol)
Passengers can request masks and gloves can be provided
Drivers observe social distancing upon greeting 
Drivers maintain fresh air circulation while driving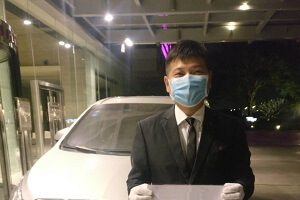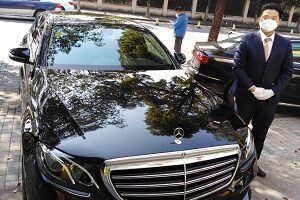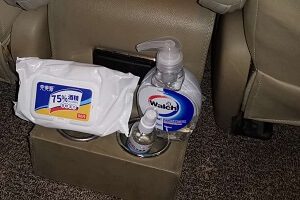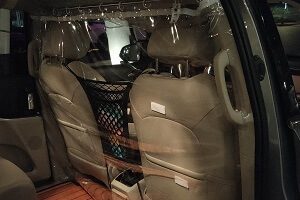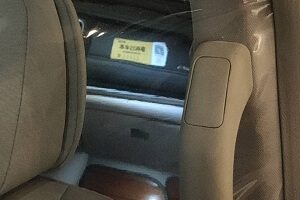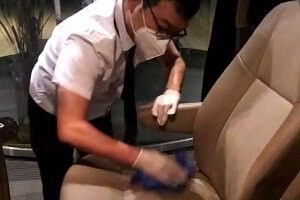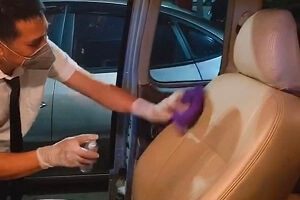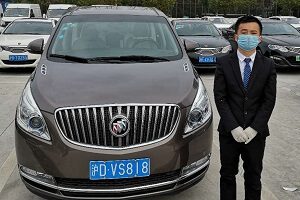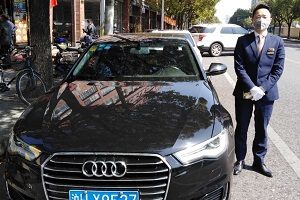 Get a quote using our easy online booking form directly below, or see more details on our safety procedures further below.  For any questions or inquiries about our service, you can always email us at bookings@asiacarservice.com and one of our 24/7 customer support team will reply to you promptly. 
Our Service Safety & Health Measures in Detail
Driver Precautions
Drivers follow strict protocol for their own safety and for passenger safety:
Confirms temperature & normal symptom-free health daily
Pre-service receives 2nd temperature check
Pre-service performs protective equipment check
Pre-service performs vehicle disinfection
Wears masks and gloves at all times
Sanitizes hands before and after each service
Protective Equipment Supplied
Minivans and MPVs are supplied with protective equipment to ensure the safest and cleanest vehicle environment.  The below items are checked prior to each service.
Floor-to-ceiling plastic divider (prevents air flow between driver area and passenger area)
Driver surgical mask and gloves (worn at all times)
Disinfectant wipes >70% alcohol
Hand sanitizer >70% alcohol
Masks and/or gloves available to passengers
*Dividers are available in most cities currently.
Pre-Service Vehicle Sanitization
Prior to setting out for service, driver performs thorough vehicle disinfection of all passenger touch points:
Passenger seating
Armrests
Seatbelt buckles
Seatbelt straps
Consoles
Touch controls
Plastic divider
Door surface & handle
After completion, driver will disinfect his own area and then sanitize his hands before departing to pickup location.
Passenger Safety During Service
In addition to the driver safety precautions, plastic divider and pre-service sanitization, passengers are provided:
Sanitizing wipes
(>70% alcohol)
Hand sanitizer gel
(>70% alcohol)
Surgical masks and/or gloves available 
All reading material removed from vehicle
Best Practices During Service
Your driver will observe established best practices throughout service:
Maintain social distance when greeting you
Assist with luggage directly only if requested
Proactively open all doors to reduce your vehicle contact
Keep windows ajar to facilitate air circulation
Ensure masks worn at all times